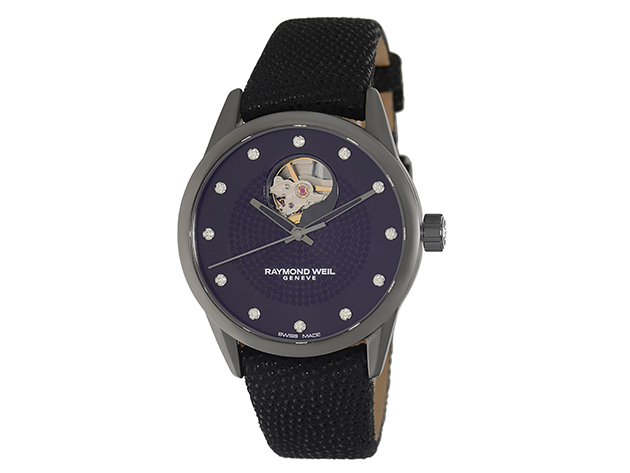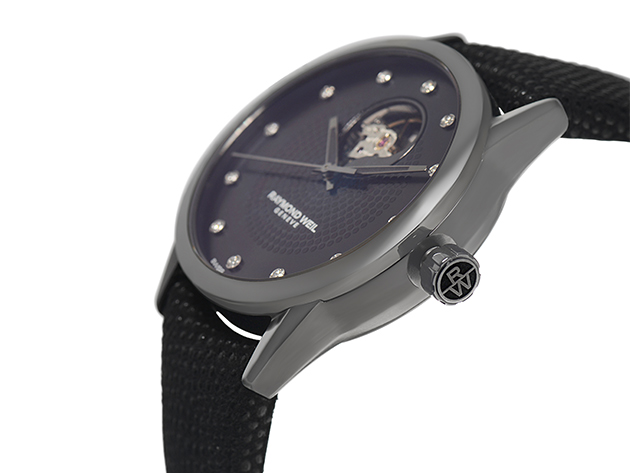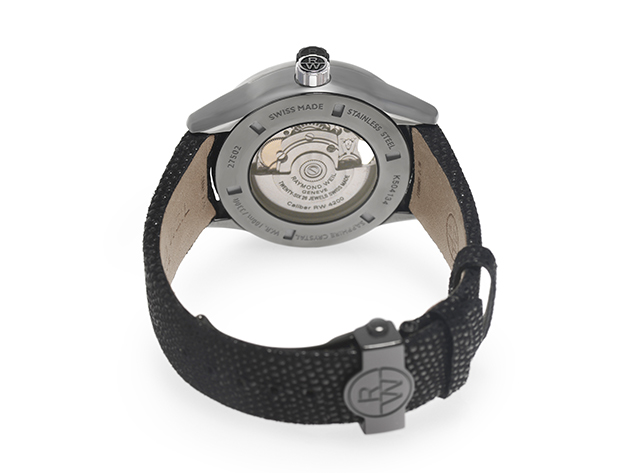 Raymond Weil Freelancer Diamond Stainless Steel Automatic Women's Watch (Store-Display Model)
by Raymond Weil
Wear Time with Class & Elegance to Elevate Your Everyday Look
Description
Raymond Weil reflects a sense of luxury. Whether you're running errands or meeting with a client, this elegant watch is sure to be your favorite timepiece. The dial on this watch creates an eye-catching appeal due to its unique beauty. This is designed to meet your expectations and needs on many different occasions.
Authenticity Guaranteed. All Products are Store-Display Models, Sourced from Authorized Retailers. They've only been handled by staff and tried on by customers but have never left the store. Some have never left the store vault.
Authentic Swiss-made automatic movement
Elegant Diamond hour markers
Stainless steel case and black leather strap
Water resistant to 100 meters
Specs
Specs
Brand: Raymond Weil
Model: 2750 BK 20181
Color: Black
Case Size: 1.49" (38mm)
Case Material: Stainless Steel
Style Type: Dress Watch
Crystal: Scratch Resistant Sapphire
Movement: Automatic
Band Type: Strap
Band Material: Leather
Manufacturer's 2-year warranty. For more information, click here
Please make sure to include your phone number at checkout for delivery confirmation purposes
Includes
Raymond Weil Freelancer Diamond Stainless Steel Automatic Women's Watch (Store-Display Model)
Box & Papers
About ShopWorn
ShopWorn is an e-commerce platform offering authentic, unused, unworn luxury products secured directly from authorized retailers and brands to customers. When brands and retailers have unsold inventory, they contact the ShopWorn team to hand over hundreds of jewelry, watches, and luxury accessories that have never found a permanent home.
The ShopWorn team meticulously inspects every item, accepting only high-quality products with minimal blemishes. These blemishes are what makes the products "shop worn" as they're the result of being handled in a store -- or shop -- environment. "Shopworn" means the item has never left the store. Customers who buy from ShopWorn are the first customers to own the item.
Since ShopWorn only works with authorized retailers or directly with brands, every ShopWorn product is guaranteed to be 100% authentic. A ShopWorn customer need never wonder if a product has been refurbished using unauthorized parts or if it is a knockoff. The direct relationship between ShopWorn, brands, and authorized dealers alleviates any question of authenticity.
Shipping
Ships to US
Expected Delivery: Aug 18 - Aug 23
Terms
Returns accepted within 30 days of shipment for orders within the Contiguous US.